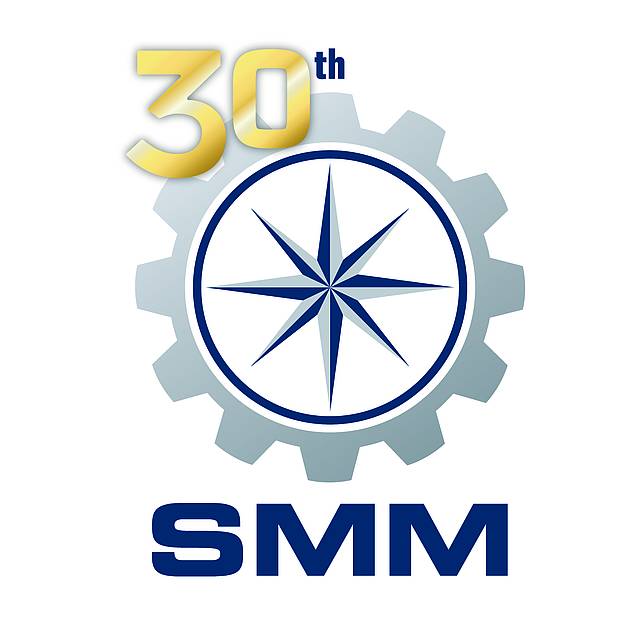 New companies: elkon and AQUOS
With expansions within the SCHOTTEL Group, SCHOTTEL grows even stronger and its areas of activities even more diversified. Therefore, the industrial holding company SCHOTTEL Industries GmbH purchased majority stakes in the electric system integrator elkon and newly founded AQUOS, a company specialized in marine technologies such as innovative underwater anchoring systems. The industrial holding company now comprises six companies with more than 1,500 employees worldwide.
New products: SRP-D
With the SRP-D ("Dynamic"), SCHOTTEL presents to the public for the first time a new rudder propeller variant that meets the increased requirements for the efficient operation of W2W vessels even better. Based on the proven principle of the rudder propeller, an economical yet powerful solution has been developed that greatly improves the positional accuracy of vessels in DP operation. Operators benefit from the significant increase in performance and thus possible operating times near offshore structures, even in demanding weather conditions.
Largest portfolio on the market
Whether azimuth thruster or controllable pitch propeller, main propulsion unit or manoeuvring aid, rudder propeller or automation system: SCHOTTEL offers the largest portfolio of propulsion and control systems on the maritime market, covering a power range from 50 to 30,000 kilowatts. In addition to optimizing existing systems, SCHOTTEL works continuously to develop new products and services.
Propelling the transition
High-quality thrusters from SCHOTTEL like the SRP-D optimally meet the demands of today's offshore wind industry. The well-proven systems excel in precision positioning and maximum manoeuvrability, leading to successful as well as efficient operations. In this way, SCHOTTEL does not only achieve maximum availability of the vessels, but also propels the energy transition forward.
For vessels of all types and sizes
Likewise, the SCHOTTEL EcoPeller (SRE) is propelling the maritime industry forward: after enjoying great success particularly in the European ferry market, it is increasingly being installed in other vessel types. New orders include installations in LNG bunker vessels, superyachts, and research vessels. The highly efficient SRE, which fulfils all the requirements of a modern high-performance propulsion unit, convinces also in practices: data from a retrofit with EcoPellers show that energy savings of up to 25 per cent were achieved during the electrification of a Norwegian ferry.
Leading in the electric tug market
With regard to the rising demand for electric propulsion concepts, SCHOTTEL is one of the leading azimuth thruster suppliers for fully electric tugboats. By offering compact, integrated solutions, the LE-Drive for example, SCHOTTEL is providing future-proof propulsion systems. They help owners to reduce emissions and support operators on their way to a greener future. With the acquisition of majority shares in Turkish system integrator elkon, this approach will be further intensified.
Innovative solutions for innovative concepts
Besides electrification, hybrid drive concepts make their contribution to a maritime future with less environmental impact. In addition to new build and conversion projects for the SYDRIVE-M mechanical hybrid drive solution, SCHOTTEL is working closely with its partners to equip innovative concepts with the appropriate propulsion solutions; as it was the case with scrubber barges, ensuring reduced emissions and cleaner air in ports.
New service partners
With more than 100 sales and service stations around the globe, SCHOTTEL ensures its proximity to vessel owners and operators. In order to further densify this network, SCHOTTEL has been able to gain additional contractual partners, as it was recently the case in Canada, Spain and France.
Keeping the fleet running
The SCHOTTEL After Sales Service provides a range of services throughout the vessel's service life, allowing to increase the efficiency of vessels and reduce expensive downtime to a minimum. No matter if fast, interactive support via remote service, crew trainings with first-hand expertise in one of five worldwide training centres, service stations at key shipping centres, more than 170 experienced service engineers on site or eight fully equipped repair workshops all over the globe: vessel operators can choose the right solution at the right time in the right place in order to keep their fleet running.
Experience meets innovation
Be it for in-house projects or within the framework of joint research partnerships: SCHOTTEL continuously invests in research and development, for example by participating in current research projects, such as with HyPNoS, ProNoVi or Red-Emi. Always with the aim of creating outstanding products and solutions that prove their reliability and performance in practice. More than 100 engineers work hand in hand every day in the various specialist departments to achieve this goal.